Posted by Yocaher Skateboards on May 8th 2020
We've been designing longboards since 1997, and throughout the years, we've accumulated some classic designs that have resonated well with our supporters. Here are our Top 10 best selling longboards (in no particular order). Scroll down and see if your favorite was included.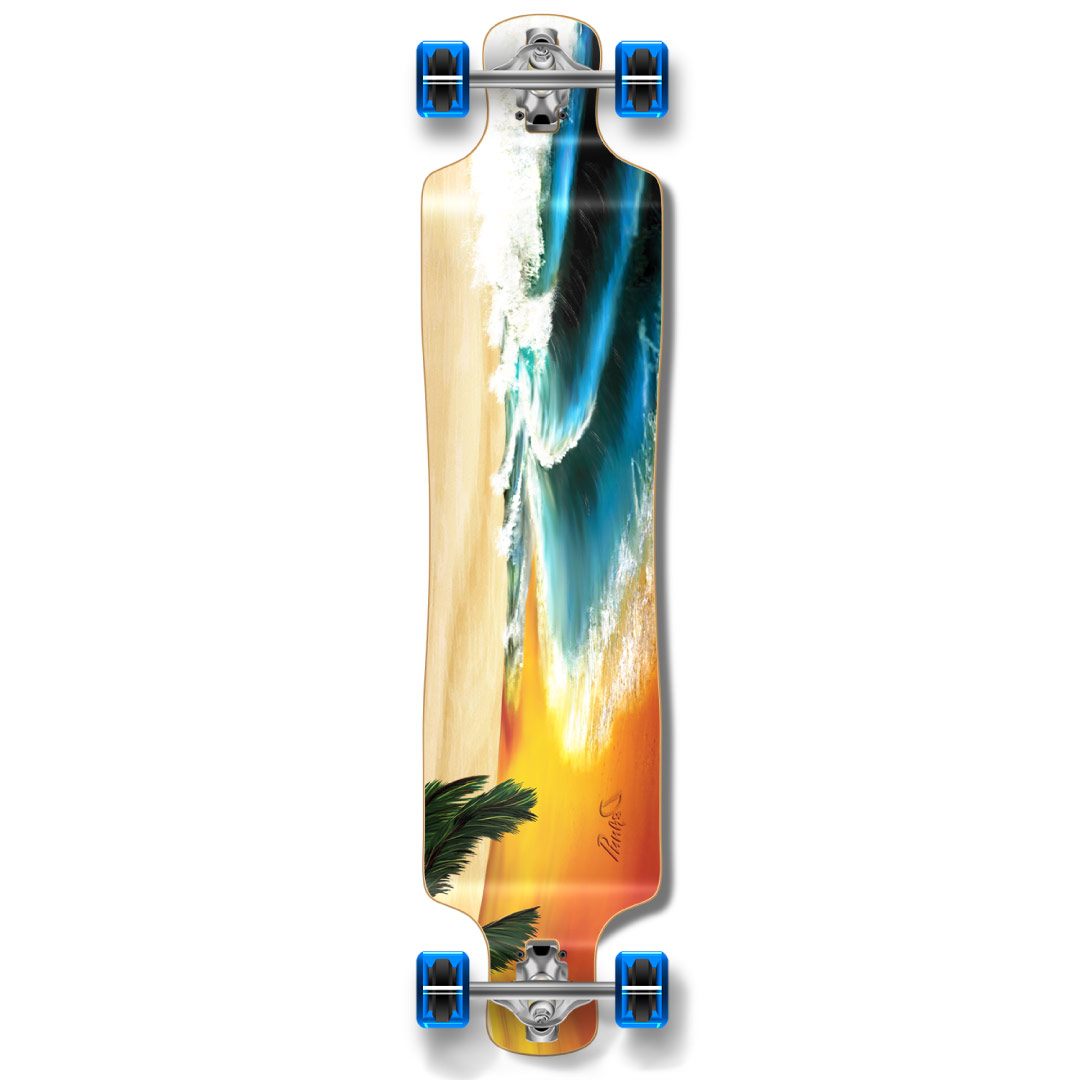 Beach skateboard
Beach - This is a classic beach vibes design is pretty simple yet very relatable if you're all about the beach life. The feeling you get when long boarding next to the beach, not a care in the world, is priceless - and this design embodies that California feel like no other.
VW Red Beetle - This design just embodies a feel-good, road trip vibe that reflects the California dream. A simple depiction of a couple getting to Hollywood along with some fun cinema Easter eggs, this is definitely great for art collectors and longboard lovers alike.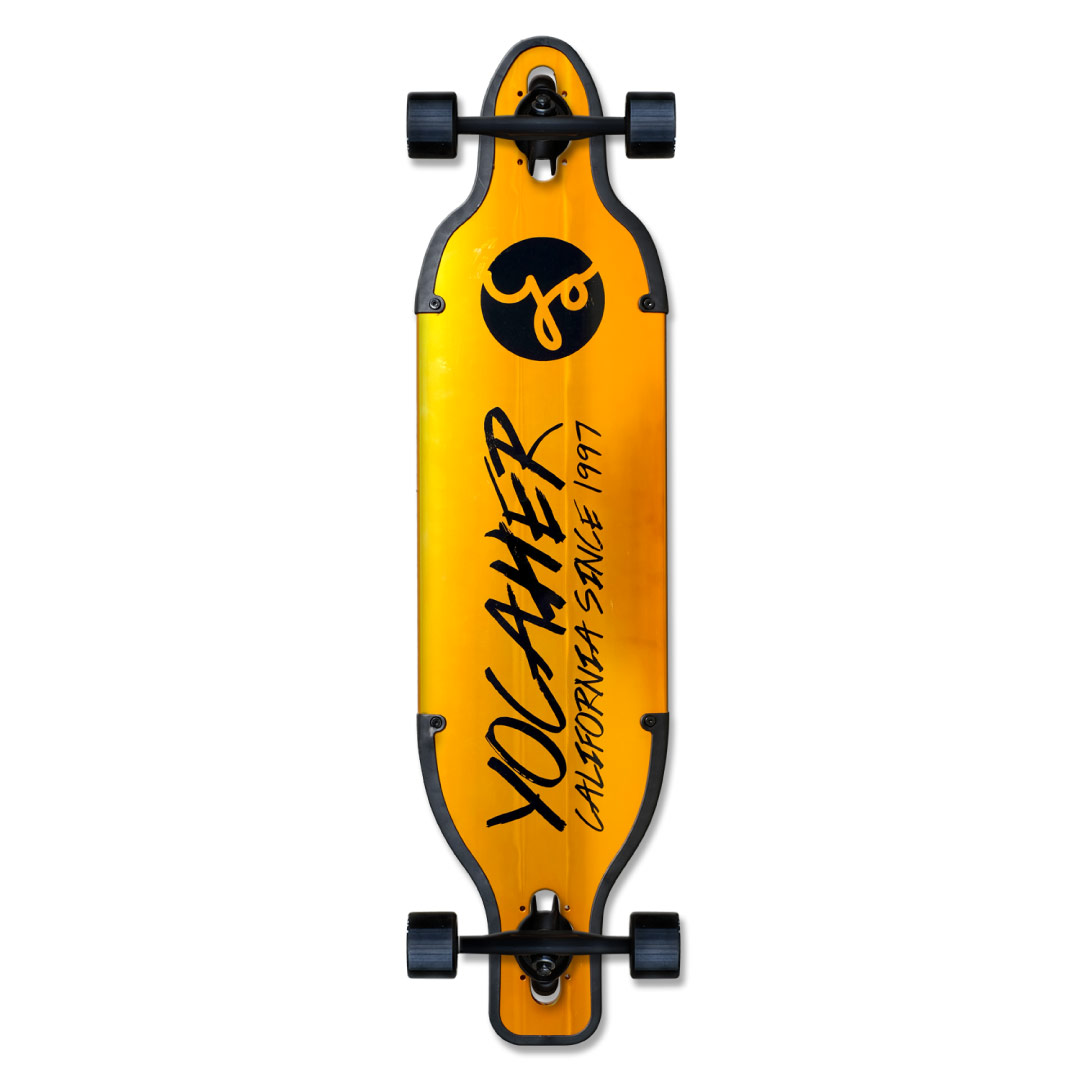 Gold Aluminum - This has to be the lightest aluminum board you'll ever skate. It's perfect for various use (downhills, cruising, etc) and the durability is second to none. If you're looking for style, durability with a smooth ride, our Aluminum longboard is what you're looking for.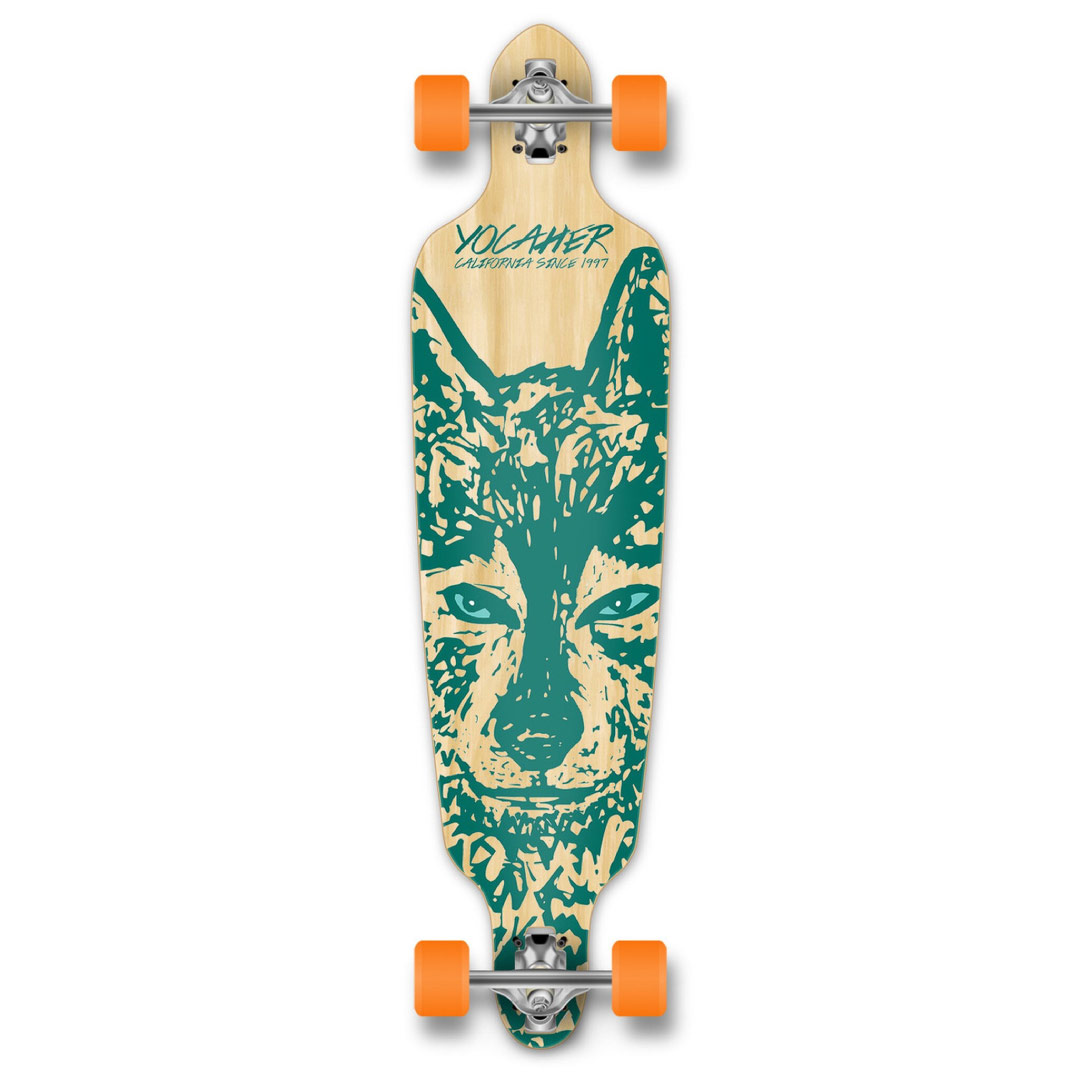 Spirit Animal / Wolf - This handmade animal art design is one of our finest and a classic fan fave for sure. A simple wolf sketch represents animalistic freedom, a perfect comparison to your skating aesthetics.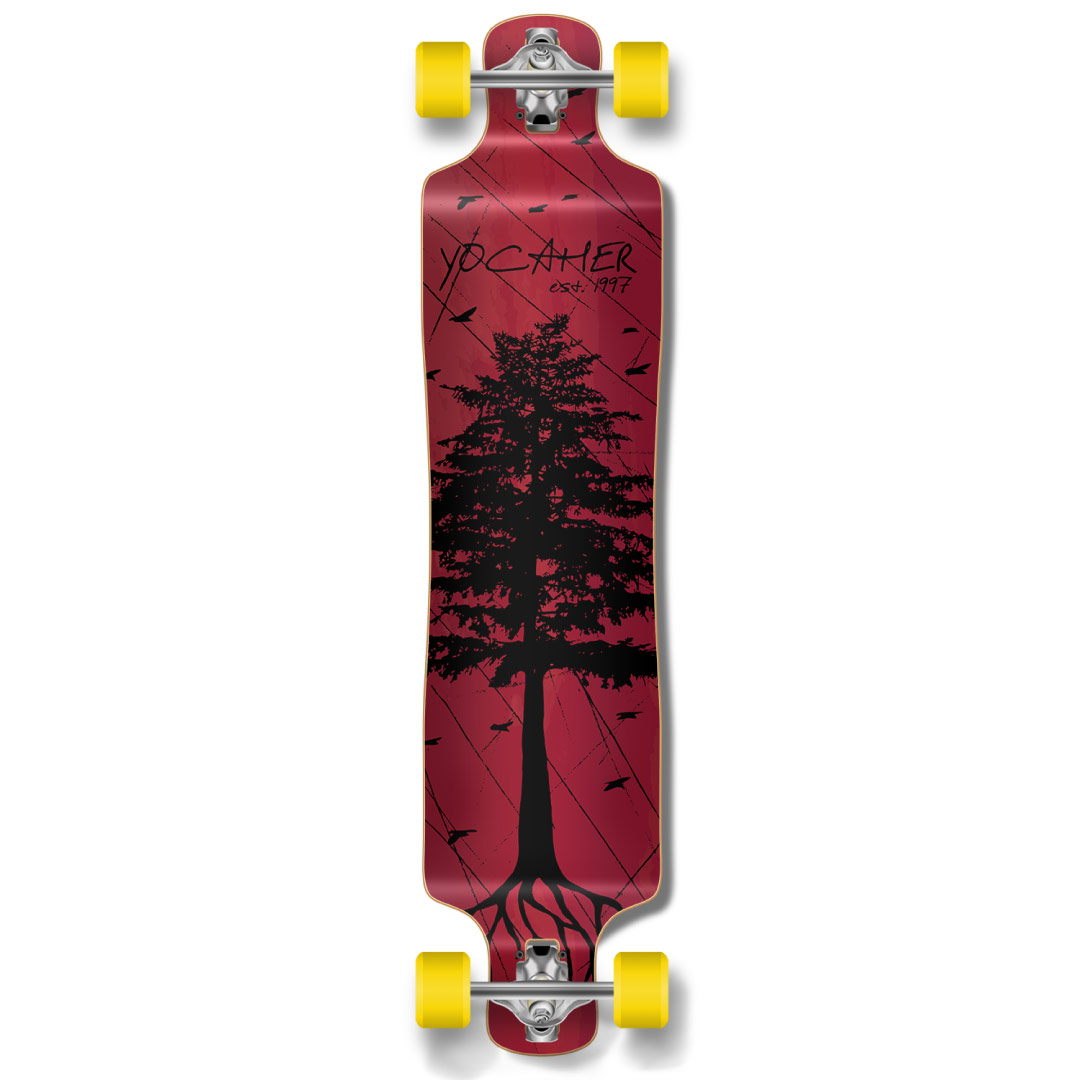 In the Pines / Red - Another handmade art fan fave! Very simply yet embodies an organic nature vibe that resonates with everyone.
Geometric Green - This is definitely one of the most sought after board designs, mainly because of it's simplistic, retro style.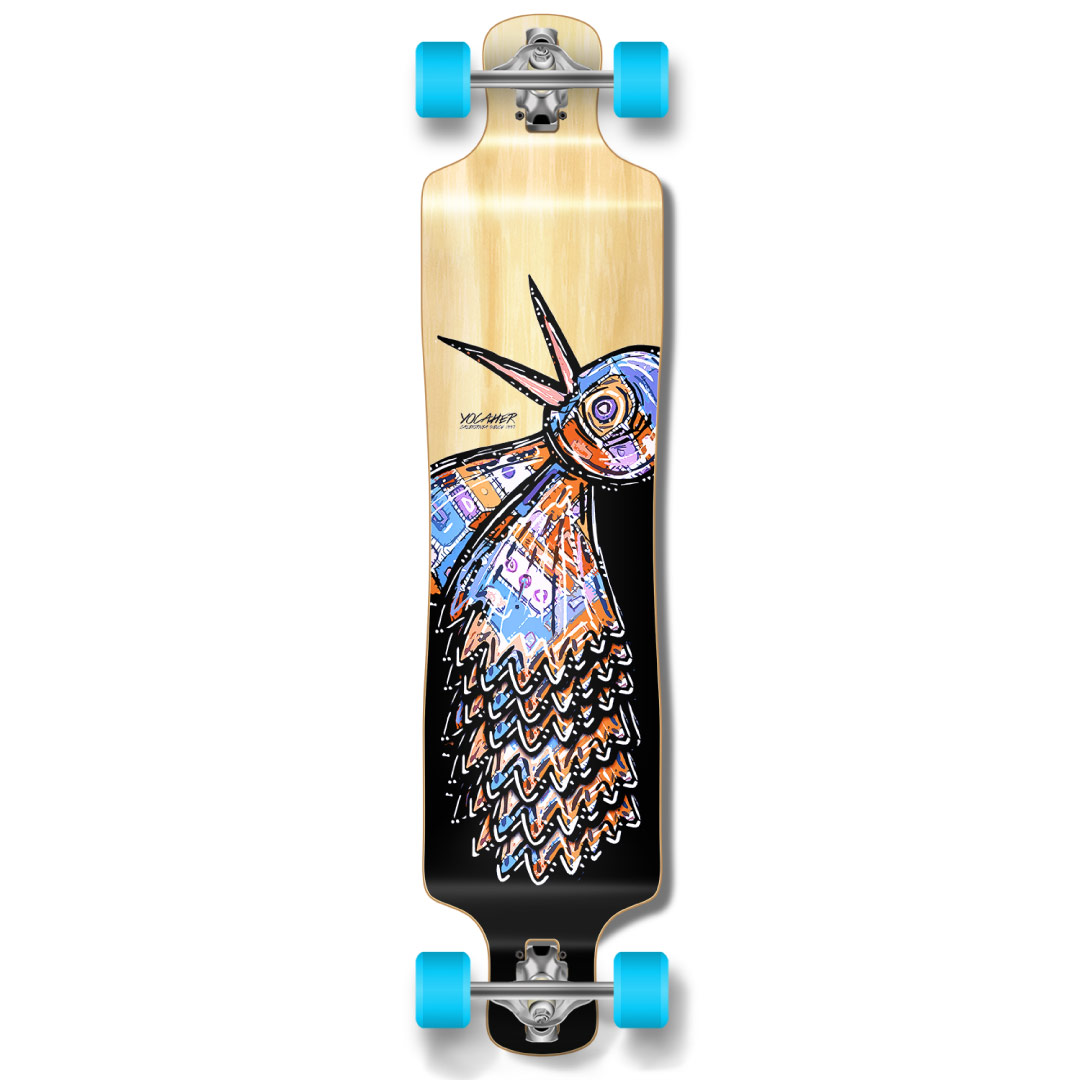 Bird Natural - This vibrant artistic design brings life to anywhere you cruise at. Definitely one of our classic style that'll give you style a distinct upgrade.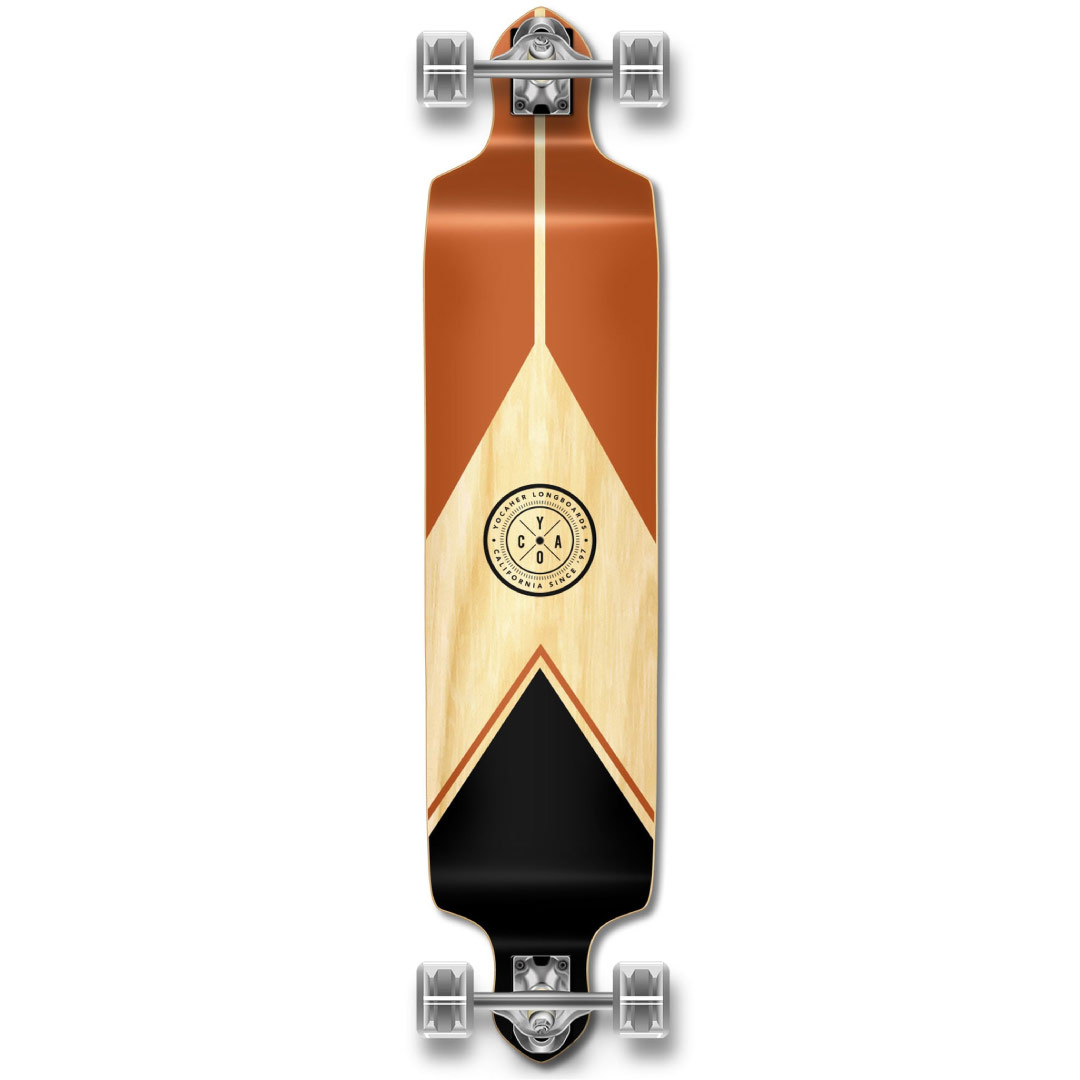 Earth series / Mount - One of our newest minimal design, the Mount is a perfect example of simplicity with a big impact. Dual tone color palette representing "Mountains", this is a must have for minimal design fans.
Rout 66 / RT66 - If you're all about the vintage vibes, this design is for you! Inspired from the classic Route 66 road is California, this is a must have for collectors.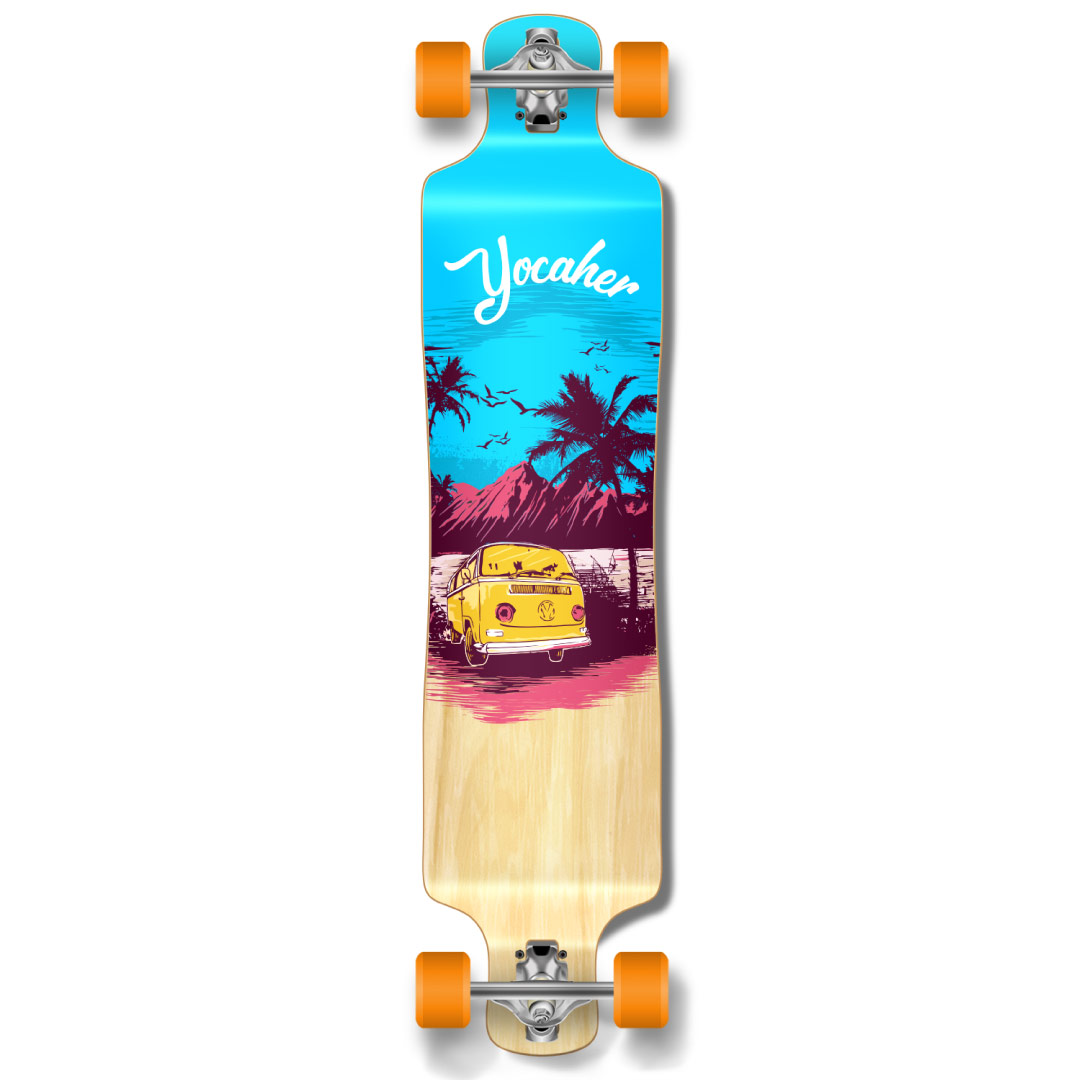 VW Blue n Red - Another vintage California inspired design, our VW is a classic in the making. With it's vibrant color pops and having the VW on the center stage, this ads a lively vibe to your daily cruise.